Many people have been gushing over the lovely video of popular Nollywood actor, Lateef Adedimeji and his beautiful wife, Mo Bimpe, who is also an actress as they continued their vacation abroad.
The talented actor, who is currently on vacation in Austria with his wife, took to his social media page to share this video, having a nice moment with his partner, teasing each other.
The lovers, who are also celebrating their six-month wedding anniversary, could be seen in the video clinging to each other, while arguing how they have made each other more pretty than before they got married. Lateef, while talking in the video, told viewers to see how beautiful he has turned her too, which the wife did not agree with, claiming she has been beautiful before he married her.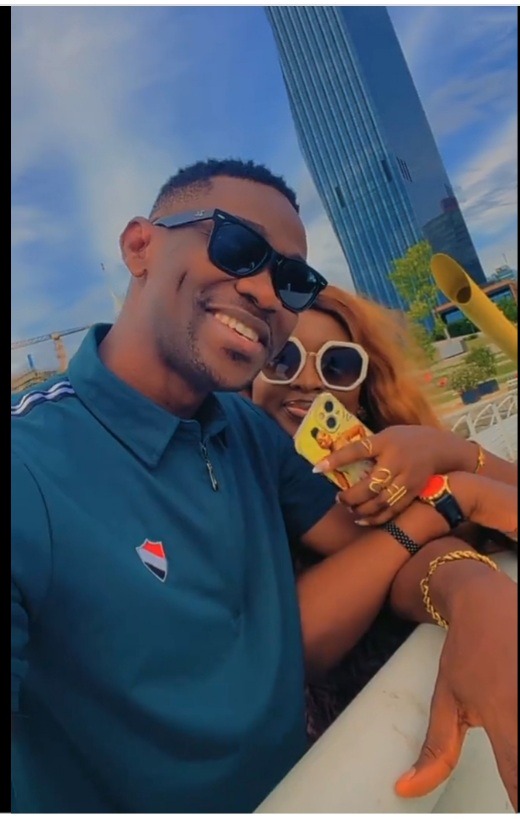 She argued, it was her on the other hand who turned her husband to a more handsome man, disclaiming he was not as handsome as he is now before their marriage.
However, this video has generated many reactions from their fans and colleagues, who congratulated them on the wedding anniversary, and urging them to continue their vacation. Some also joined the in their argument, supporting the husband, that he changed the wife's look, even though she was also beautiful before marriage.
Lateef Adedimeji and Mo Bimpe are award wining actors, who have starred in many movies. The two lovers, who started as best friends, tied the knot late last year, in December, after many years of denying their love relationship, and have been living together happily since then.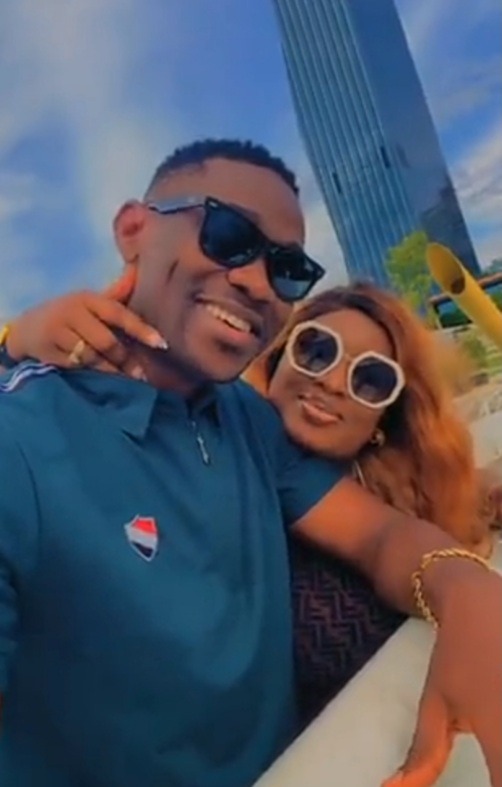 Video here
Entgists (via Opera
News )